SUNOASIS SERVICES
Sunoasis is all about service; to provide for writers, editors, copywriters, and copy editors an edge in both the job market and career development. It doesn't matter whether you work on staff, are a freelance writer, or simply curious about the writing profession. We will help you!
---

Contact Us | Advertise | Privacy Policy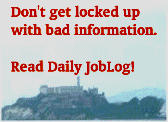 ---

.
Career moves? Copyright questions? Check out the Q and A
---
Copyright © 2010 Sunoasis Publishing. All rights reserved.