New Writer Resources:
---
New Job Postings|
New Job Links|
Career Development|

Sunoasis has collected excellent links in relation to the September 11th attack and the war on terrorism.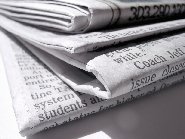 For those new to the Net or overwhelmed by the nature of the online job market Sunoasis suggests you look at the Cyber Search Tutorial.There are more job boards and classifieds from metro newspapers.
Cyber Search will show you where all the writing jobs are!
---
Back to top of page
---
Classifieds|
Sunoasis Publishing|
C/Oasis|
Send a comment|
---
David Eide
sunoasisjobs@earthlink.net
Copyright 2000-2015