TODAY'S FREELANCE WRITING JOBS-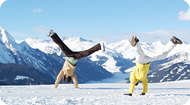 Trustworthy friend of freelance writers since 1997!

Visit Sunoasis Writers Network

To go directly to the Network, try it out, sign-up ENTER HERE.
If you want to read a summary of what the Network is about and how it can be used by you and your friends, ENTER HERE.
---
---
Cyber Search will show you where all the writing jobs are!

---
Back to top of page
Back to Jobs Page
New Job Postings
New Job Links
Career Development

*Disclaimer: I try to get the best writing jobs I can find but I can't guarantee a job is still available. And I can't vouch for the credibility of those who post jobs. Use at your own risk.

---
Classifieds|
Laughing Sun|
Cyber Oasis|
Send a comment|
---
David Eide
sunoasisjobs@earthlink.net
Copyright 2000-2016

Unless specified by location jobs can be done remotely.
Make sure you disable your pop-up blocker since each link opens a new window.
If you have any problems let Sunoasis.com know.
Table of Contents
---
Angieˈs Diary | eMagazine
Online magazine, featuring original stories and essays, along with staff-written blogs on politics, technology, art, and pop culture.
---
Resources for Freelancers
Including market information and content-rich articles on the ways and means to becoming a professional writer.
---
Want to advertise your services? It's cheap and easy in the Classifieds!Check theRates Thousands of people, including employers, come through these pages each week.

David Eide
sunoasisjobs@earthlink.net
copyright 2000-2016


---